5
What is a Good Essay?
2.6.3 Re-working Hansa's essay
Now we have looked at Philip's and Hansa's essays in such detail, what have we learned? Perhaps the best way to answer that is to write another version of the essay, building on all the things we have discussed. In fact, I have taken the basic content of Hansa's essay, tidied it up and shuffled it about a little to bring out her argument more strongly. (However this is not the only possible way of structuring an argument in answer to this question.) I have also woven in some of Ellis's terms, and more reference to her article, to show what is meant by 'referring to your source material'.
Activity 4
Read the version below and compare it with Hansa's. Then look quickly back through all the Key Points boxes in this unit to see whether what we said should be done is achieved here.

Did eighteenth-century women migrate to towns mainly because of the attractions of the towns, or mainly to escape from life in the countryside? Discuss in the light of Joyce Ellis's article.
In eighteenth-century society, women of the higher ranks were generally seen as 'embodiments of their husbands' and fathers' status'. This role placed tight restrictions on what they could do and whom they could meet. They were expected to appear fragile and innocent, yet highly civilized. This involved having 'accomplishments', such as the ability to embroider, play the piano and sing, which they were taught at boarding schools or by private tutors. And 'propriety' demanded that they mixed only with people of a similar social status.
However, life in the country gave these women little opportunity to fulfill this conventional role. The homes of the upper ranks of society were scattered across the countryside. 'Suitable' transport was often unavailable, and in bad weather it was either impossible or dangerous to travel on the unpaved, unlit country roads. Consequently, they could only occasionally mix socially. Meanwhile, they could no longer take part in the management of the household and country estate as increasing wealth resulted in those roles being carried out by servants and professionals. Nor could they engage in the rural pursuits enjoyed by their menfolk – riding, hunting and fishing. So these highly trained and sophisticated women were often left with unfulfilling, boring lives – passing their time in and around the home sewing, reading, writing letters and taking short walks – unable to display their accomplishments, or keep themselves usefully active, or find much amusement.
By contrast, in an urban environment many people of similar rank lived in a much smaller area. There was a variety of social venues, and good transport and street lighting, so that women could mix in 'respectable' society frequently and in safety. Indeed, some created an active role for themselves as planners and organizers of events such as balls, race meetings, plays and concerts. At these and other social gatherings they had plenty of scope for displaying themselves and their accomplishments, while also enjoying the amusements of shopping and taking tea with companions, and amenities such as circulating libraries. During the century, the female population of England's larger towns expanded dramatically.
This migration was presented by satirists of the day as evidence of women's improper desire for 'freedom from male control' (as well as their 'natural' frivolousness). However, Ellis believes this to have been far from the case. It was, she argues, a society in which women's lives were largely defined by their relationships and duties to their menfolk, whether in the country or the town. But town life, at least, offered these women some satisfaction, in enabling them to play out their essentially 'decorative' role to good effect. In the countryside that role was for the most part an empty one.
So, in flocking to the towns, high-ranking women of the eighteenth century were neither mainly attracted by the pleasures of the towns nor trying to escape from the boredom of life in the countryside. Mainly, they were seeking to fulfill their conventional role as fully as possible.
=======================================================================
How to Write a Good Essay
Writing a good essay is an art which cannot be learnt in a day. It requires a lot of concentration and analysis which will help you to slowly develop your expertise in this field. It may be frustrating at times but if you continue the good effort, you are bound to learn how to write a good essay very fast. The learning process can be divided into several steps all of which are important if you want to really master the art. With experience, you will learn how to write a good essay and be happy with your effort.
You can begin by making a good research on the topic you want to write on. There are many sources for you to search from. The Internet is the vast source which will give you unlimited information about any topic. You can also go to academic databases and the library.
Then you can analyze with a clear mind the aspect from which you want to write. You can understand the claims in favor and against and the reasons for each. You can perform an analysis of the work of other essay writers too.
You can now use your own skills so that you can present your own clear thoughts on the topic. Be lucid in your expression of your thoughts. If walking helps you, then take a long walk while meditating about the different aspects of your essay.
Write down the central theme around which your essay is going to revolve. In a single sentence, you should be able to sum up your entire essay. This is your thesis and it will help you write a good essay.
Write down the points you want to include in the essay before starting to write it. This will give you a basic idea about what you want to say in the different paragraphs. Think about the structure of the essay so that there is a natural flow in your thoughts.
Finally, you can start writing your essay. First is the introduction which should make the reader sit up. It should perk up the interest of the reader and urge him to read through. The introduction should set the stage for the main theme of the essay.
Generally, the whole essay is broken up into several paragraphs where each paragraph revolves around one aspect only. Introduce each paragraph with topic sentences and try o express your assertions clearly with evidence. Try to write the essay in a conversational

style

so that the reader feels as if you are addressing him.
The conclusion is also important where you can end up with a sentence which will make the reader remember the essay for a long time. There may be a call to action sentence so that the reader feels responsible enough to do something.
Remember to stick to the correct format of the essay. You can include details of your sources too.
There should be no grammatical errors in your essay. The flow of the essay should be natural too with no scope for any mistakes.
Once you have written the essay, you can be proud of your work. And this will only be the beginning of a great future where you can write many such essays.
=======================================================================
3 What is a good essay?
=======================================================================
http://www.yroma.com/wp-content/uploads/2010/03/writing-essay.jpg
Introduction
Other writing guides usually fail to emphasize a simple point: a great piece of writing is a meaningful activity between the writer and the reader. An essay is not simply a beautiful piece of finished prose. It is an ordered set of paragraphs that does something for the reader. A great essay is an action with a purpose.
Sometimes the choice is not yours: you might be required to show a single reader that you understand one thing in particular. But most of the time, even when you have strict guidelines to follow, you have a lot of choices. The main actions you can take are
(1) to instruct or teach the reader something;
(2) to delight the reader, or to give the reader something to appreciate or enjoy;
(3) to move the reader, which means to inspire the reader to feel a certain way or to go out and do something.
A good essay accomplishes one or more of these goals. A bad essay, even when it has a perfect structure, excellent spelling, and impeccable grammar, does not accomplish any of these goals. Great essays often but not always accomplish all three.
The advice in these pages is unique to GradeSaver. Here is where you will learn how to write a good essay. Every page reminds you to do something for the reader.
If you need to come up with an essay topic for a particular assignment, don't worry. Advice is here. And even if you don't really want to do something for the reader, you can find a topic that you like enough to share.
Always Follow the Directions
Before you start working on your topic or your specific interactions with the reader, make sure you understand the requirements for your essay. It might amaze you how many essays fail to follow simple directions. These directions normally come from your reader. Your reader will like you and have more patience with you if you follow the directions, not if you don't.
The directions include everything from the recommended number of pages or words to the manner, place, and time at which you should submit your essay.
Moreover, if you have been given a "prompt" or a specific essay topic, do not write about something else. Note that readers search for plagiarism more vigorously when they notice that an essay does not really answer the question or follow the prompt.
Remember that an essay is an action. A prompt often gives you a specific activity to complete. Look for the key verb in the prompt. If you do not know what the verb means, numerous web sites provide insight about how to interpret verbs such as analyze, comment, compare, define, describe, discuss, explain, identify, list, prove, summarize, and so on.
Note that if there is no prompt, you can use one of these key verbs to launch your essay. Can you think of something beautiful worth commenting on, something difficult or unusual that is worth explaining, something complicated that you should summarize, etc.?
How to Instruct the Reader
Most admission essays, academic essays, and scholarship essays are designed to teach something to the reader. In truth, if you are writing an essay that involves class material and your teacher is the reader, your teacher may already know what you have to teach. So, you will write as though you really are saying something new. Who knows--maybe for your teacher, it really is!
Admission and scholarship essays normally instruct the reader first of all about you, whether directly or indirectly. Even when your topic is about something else, such as your favorite role model or the best way to eat spaghetti while blindfolded, you are teaching your reader about yourself: this is what I find interesting or valuable; this is how I solve problems; this is why I would be a great member of your community.
When you write to instruct, think about what is worth knowing about your subject. Then, (1) instruct the reader why this point is worth knowing, and (2) make the point.
(1) Will your reader be impressed if you compare the novel's hero to a tree? Well, it depends: are trees or forests important in the novel? Does anyone in the novel get transformed into an inanimate object? Does the character act in a "wooden" manner? In other words, if you can make a good case for the knowledge being important in its context, your reader will be interested to learn what you have to teach.
(2) You have had good teachers and bad teachers, right? There are many good ways to write an essay that instructs. You can choose to lead the reader through a chain of thoughts, provide the reader with a bunch of data that illustrates or proves a general point, explain to the reader how a particular detail fits in the big picture, compare various sets of facts so that your reader understands what's what, tell the reader a story about something worth knowing, and so on. See "Take Your Reader on a Trip" for more ideas.
How to Delight the Reader
Admission, scholarship, and academic essays, as well as some kinds of professional writing, often involve pleasing the reader.

In admission and scholarship essays it is vital to please your readers about you. From the first sentence, your readers should feel that you are a person who is worth getting to know better. Give them every chance to enjoy what is best about you. By the end of the essay, your readers should feel glad that they came across such a wonderful person as yourself--they should want to give you whatever you have applied to get.
To please these "institutional" readers, you should (1) get to know the institution and what it values, (2) determine which aspects of yourself best match those values, and (3) demonstrate those values in the essay. Those values are demonstrated both directly and indirectly in your essay.
For example, readers from (1) a scientific institution that values people with a very specific scientific interest will enjoy reading (2) an account of a particular experiment you conducted or wish you could conduct, if at the same time you (3) show how enjoyable the experience was or would be. You would be demonstrating the genuine interest that the institution is looking for.
In academic essays you normally delight readers by helping them appreciate something that is beautiful, good, or true. Note that if you genuinely believe something is beautiful, good, or true, you can rely on your own taste to find reasons why. Why waste energy on an essay about something that doesn't stir you up in any way? Readers won't be interested unless you are.
Delighting readers means (1) showing them the great thing and (2) showing how or why it is great. For example, if the costumes in a film seemed beautiful to you, help your readers imagine what they looked like, and draw their attention to the best parts. If you think a certain policy would be good for the nation, predict all the good results that will come to pass, and connect them to the policy. If you are amazed at the way an author of a mystery keeps the plot so exciting, recreate the suspense by quoting the most suspenseful passages, and point out what makes them so suspenseful. If you think a philosopher has really hit the nail on the head, explain the significance of the problem that the philosopher addresses and then show the reader what the philosopher has contributed toward a solution.
In professional writing, you might want your readers to feel pleased with your work so far, with their business relationship with you, or with a particular product or service. A resume is like an admission essay in that your readers should become pleased with you. An advertisement encourages readers to be pleased with a product or service. Note that the reader is unlikely to keep reading once the magic is gone; an essay for a class will be read out of duty, but an ad can simply be thrown away. A business letter might demonstrate that you and your company are great at solving difficult problems efficiently, or that your company continues to value its relationship with your readers' company. Many business letters delight readers by being short, formal, and to the point--especially when the readers value directness and efficiency.
How to Move the Reader
An essay moves readers by persuading them to feel a certain way (angry, satisfied, afraid, etc.) or by activating them to do something. It is much easier to persuade someone if you genuinely feel the same feeling, and it is much easier to activate someone if you are motivated to do it too.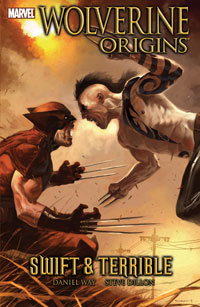 If something is significant enough to make you angry or afraid, maybe you should write about it. But unless you are supposed to be writing about yourself, your readers normally don't want to know why you are moved. They want to know why they should be moved. If there's something out in the world to be afraid of, your readers will appreciate knowing about it. If someone has written something that they should be angry about, you might be doing them a favor by pointing it out.
The three steps in moving the reader to feel something are (1) if you are feeling an emotion, figure out why; (2) show your readers the situation or give them the experience that has caused the emotion, emphasizing the key details; and (3) if it's not already clear, explain why that emotion is justified.
For example, if the last scene of a play felt totally unsatisfying to you, and you feel unfulfilled, (1) why? Is it because there are so many loose ends? Because the villain doesn't get the proper punishment and the hero just lets him go? Or is it because the play was meant to be performed live, but all the energy was gone when you read it by yourself? (2) Suppose it was because of the loose ends. The thesis of your essay could be, for example, that the playwright created such a rambling plot that readers should find other ways to enjoy the play. (3) You can present plot lines from Act I and Act II that have no resolution in Act V. You might point out that if the play were a comedy, it would not matter so much, because the point is to laugh as one goes along--but this is supposed to be a serious play, and yet the author has let us down. At least, perhaps, we can appreciate the dialogue.
You also can tell that an essay is effective if it activates your readers to get up and do something about what you wrote. Often, if you move the reader's emotions, you can point the reader toward an action that can express, extinguish, or deepen the emotion.
For example, if you persuade a reader to appreciate the character development in a particular book, you can point the reader to other books with a similar pattern. Or if you persuade the reader to be angry at the implications of something an author wrote, you can point out that someone else has been making those implications real--maybe the reader should go out and stop it! Maybe something that an economist wrote 50 years ago has an important bearing on how your readers should vote on a referendum in the next election. Or perhaps a moral philosopher is right that a popular practice is actually harmful, and you can persuade your readers through reason and guilt to stop doing the harmful thing.
The point of a great essay intended to move the reader is that the reader actually moves in the right direction. Maybe the reader will stop reading halfway through the essay, get up, put on a coat, and do whatever it is you recommended. If you're right and it works out, you have an A, or a revolution, or you saved civilization. If your advice is bad and the reader figures it out, beware.
Take Your Reader on a Trip
These patterns help you structure an essay that effectively instructs, delights, and/or moves the reader.

The Cruise:
If you have a lot of material to tell the reader, make sure you do it in some reasonable order. Do not ramble about uninteresting things, and stay focused. A cruise ship does not set out from England, go south and then east to Turkey, west to Florida, east to France, northwest to Greenland, etc. It follows a reasonable path from place to place. A cruise is also supposed to be delightful: there has to be something worth your reader's time at each stop.
The Elevator:
Once you have a clear sense of the argument in your essay, make sure you keep the reader with you at every stage of the argument. A person normally rides an elevator in only one direction at a time. They also travel to every floor between the starting point and the destination. Don't skip an important step in your argument. Also, if your essay is designed to move the reader, don't let the emotion lag; let it build--or if the point of the essay is to show an angry reader why not to be angry, guide the reader down carefully to calmness. Don't jolt the reader into submission.
The Space Shuttle:
Maybe you're a broad thinker, not so good about keeping track of details. Soar over the details: take your readers with you on an amazing ride. Note that the scenery has to be good at this level, or else your readers will wonder why they came along. For example, maybe you don't have time to figure out what the status of women was in 18th-century England, but you do have some interesting ideas about the relations between men and women in general. Feature your general observations and dip down briefly, here and there, for examples.
The Piggy-Back Ride:

If you have some important things to
show
the reader in a no-nonsense way, load the reader on your back: the reader looks at the same things that are important to you, and from nearly the same perspective. Note that not all readers want this kind of ride. But when you have all the facts, you are the authority; you decide what your reader ought to know or feel.
The Library:
Good research essays are like guided trips to the library. Bring the reader a bunch of worthwhile, meaningful books, point out the key passages, and tie them together around the common subject of your research.
The Pilgrimage:
When you want readers to really appreciate something worthwhile, lead them to all the best sites and point out what's marvelous. A poet's wonderful rhyme, for instance, connects the two main themes of the poem with perfect economy--and look! Here is the rhyme again in another poem about something else, evoking the first poem--and behold! See how the two poems actually form a series, leading us from one emotion to the next--and so on.
The War Zone:

In the strong form of the "compare and contrast" essay, you take up the implications of the differences you found and put them in opposition to one another. Give both sides their due, and let them duke it out on the page. Maybe there are two contrasting ways to interpret something; so what? Tell your reader why the contrast is important.
If You Must, Send Them Down the Funnel:
Many readers of this guide have learned how to write a standard five-paragraph essay in what teachers have called the "funnel" style. This skill is essential for standardized tests, where time is short and the point is to show that you can construct three meaningful paragraphs about the same topic. The funnel metaphor comes from the idea that your introduction makes some general observations and gradually narrows down to your three main points, one point to be discussed in each paragraph. Then the readers fall out of the funnel into ... well, instructors don't tell you what happens next. The conclusion is supposed to sum up and then provide one further idea that broadens back into the general point or extends somewhere else. Too often, readers feel like they have been dropped off nowhere. But for the computer grading your standardized test, that's ok. For a teacher who has to grade 50 essays quickly, that can be ok too.
Let GradeSaver help you break out of the acceptable but uninspired funnel style and edit your essay to excellence.
How to Make the Reader Like You

Remember that your essay does something for the reader. If your reader appreciates what you've done, your essay will be more successful. If your reader wanted to be instructed but not moved, you may get a response such as, "Don't write so dogmatically." If your reader was expecting a "persuasive" essay but you chose to delight the reader, your reader will be disappointed. This is another reason why following the directions is essential.
Readers like writers who seem to be engaging, interesting, funny or serious depending on the context, perceptive, studious, thoughtful, good at communicating, etc.
For admission and scholarship essays, readers like writers who have a variety of positive character traits and who demonstrate that they fit well among the values of the institution.
To show that you are interesting, choose an interesting topic. Normally this means choosing a topic that genuinely interests you and explaining why it is so interesting. The reader will be more likely to enjoy going on a "trip" with you.
To show that you are engaging, engage the reader by working on a worthwhile issue in your essay. Choose a topic with significant implications, one where the outcome matters. "Did Romeo love Juliet after all? Let's look at the evidence!"--even if you conclude that he did totally love her, shaking up the issue for a while is likely to keep the reader engaged.
If you choose to be funny and the context is appropriate, try out your jokes on a test audience (friend, family, roommate) before submitting the essay. Whenever possible, give yourself 24 hours without thinking about the jokes, and then return to them to see if they still seem funny and appropriate.
See the sections below for further advice.
How to Show That You Did the Reading
Show that you are studious by providing evidence that you completed the assigned reading or research. First, however, here are obvious signs that you did not do the reading: (1) you misspell an author's name, the title of a book, or the name of someone listed in a book; (2) you seem to have guessed what the book was about on the basis of the title and the first few chapters; (3) all of your quotations come from the same chapter or even the same page, or your quotations or main ideas come from ClassicNotes or another reading guide; (4) parts of your essay are plagiarized.
(1) Make sure that all proper names are spelled correctly.
(2) Read the book. If you have run out of time and cannot get an extension, look for a table of contents and an index. Learn what the book is about from these sources and from online reading guides such as ClassicNotes. You could choose a topic that involves the development of a theme throughout the book.
(3) Many books are online as etexts. Try to find suitable quotations from throughout the book by searching for a theme word in the book's index or table of contents or by using an etext.
(4) Do not plagiarize. You might be surprised how easy it is to get caught plagiarizing, and the consequences can be extreme.
Beyond that, note that in general, novels have a plot, poems have a subject, social science texts, philosophical works, and works about the humanities have an argument, scientific and many social science texts have a finding, textbooks and technical writing have information, travel writing has observations, and political and business writings often have action items. Make sure you can state what the central points are of whatever you have read.
Note that if you try to put a large number of the book's central points into your essay, the essay will seem uncontrolled because it ranges so widely. You can show you did the reading by tracing just one or two topics through the course of the book.
How to Show That You Thought About the Reading
Good writers usually place the specific subject of the essay in relation to one or more of the central points of the book. Doing this shows that you are thoughtful.
Also, a thoughtful essay often challenges something that a quick reader of the book might think. For example, "The frequent jokes in the play lead many readers to think it is a comedy. But the jokes among the main characters hide a pervasive sadness that affects almost everything they do, which makes this play a tragedy."
How to Show That You Did Additional Reading
A great way to show that you are studious is to include sources that were not assigned. These should be appropriate to the level of analysis that you are expected to provide. See above on how to show that you actually read these other sources. And once again, follow the directions: some assignments require additional readings and ask you to use those readings in particular ways; other assignments require that all the ideas be your own, strongly recommending that you do not seek information elsewhere.
Jenna Bush read to some hormonally challenged adults on Easter.

Remember that it is better to put quotation marks around a big block of text than to plagiarize and possibly get caught. If you must use a big block of text, break it into smaller pieces: "Smith says that 'xxx.' He adds, 'yyy.' To conclude this part of the argument, he points out that 'zzz.'" You also could add a few paraphrases along the way. Effective use of these techniques shows that you are analyzing the source as you go, rather than simply quoting it.
Note that sources must be cited properly (if your instructor or area of study requires a certain citation style) or at least consistently.
Other Ways to Make the Reader Like You
(1) Figure out what kinds of topics the reader values, and choose one of those topics. Spending time in class and reviewing your notes might help you learn what interests your instructor. If you have been given a list of topics to choose from, this list can help you determine the interests and the literary, political, or ideological perspective of the instructor. Quickly checking out your reader's list of publications (from an online resume or an online library catalog) can help too.
(2) It normally helps to take a line of argument that the instructor would naturally be inclined to agree with. As you become better at making arguments and supporting them with good evidence, however, you can provide a carefully-reasoned defense of an alternative point of view. Of course you always have the right to take an alternative point of view, but in terms of grading and the reader's perception of you as thoughtful, smart, or perceptive, you also have to be able to defend it successfully.
(3) For readers who are longtime instructors or who have 50 or more students, choose a topic that differs from the most common and obvious topics. Beware that the most obvious topics are sometimes the most interesting; don't choose an uninteresting topic just to be different.
(4) Proofread your essay carefully. Having an essay free of typos and grammar problems shows that you are prudent and careful. It also shows that you put extra effort into your essay. Most of all, it keeps the reader engaged rather than distracted. If you have any question about proper style or usage, either find the answer or seek another way to write the same thing.
Let GradeSaver help you proofread and edit your essay to perfection in grammar and elegance in style.
Five Ways to Turn Off the Reader
(1) Don't make claims that you cannot support. Beware of "totalizing" words such as "all," "always," "never," "every," and so on. Even if you can't think of an exception,your readers often can--
or they will be distracted while they try to come up with exceptions.
(2) Don't talk down to the reader. Although in a business setting you might know more about your topic than your reader knows, in a classroom setting this is likely only if you have done significant extra research. Although a student essay normally should read as though the writer knows more than the reader, remember that this is just a healthy convention to help you learn to write better. Talking down often takes the form of an unnecessary definition, frequent repetition, or proving the obvious.
(3) Don't distract the reader from the actual essay. Distractions include the following: lots of exclamation points, more than just a few words in italics, words in boldface other than essay titles and section headings, unusual margins, titles or section headings in special fonts or greater than 14 points high, any stretching or compression of the text to fit a page minimum or maximum, and so on. Once in a while you can get away with an especially apt picture such as an editorial cartoon or a panel from a comic strip, but don't overdo it.
(4) Don't over-generalize, especially in the first sentence or paragraph of the essay. "Funnel" essays (see above) are most often guilty of this problem. You might be startled to learn how many essays begin like this: "Every society has people in it. One of those societies, England, has millions of people. One of the most populated cities in England, London, has a great diversity of people. This essay will describe the main ethnic groups of London." Readers are put off by openings with bland generalities. Likewise, they are put off by openings that provide a common proverb or a dictionary definition of a term.
(5) Don't write extremely long paragraphs. Readers tend to get annoyed at the prospect of having to wade through a big block of text. A paragraph that goes on for two thirds of a page looks daunting. Aim for eight sentences per paragraph as a reasonable maximum. And remember: one main point per paragraph, please.
=======================================================================
3.1 A sharper focus
So far, we have been analysing essays in a practical way, looking at the strengths and weaknesses of some actual examples, rather than at formal rules or abstract ideas about essay-writing. Now, though, we need to summarize.
I suggest this because I think you already have a fairly good idea of what effective writing is. I don't think the point of a unit like this is to tell you much that is devastatingly new. It is to bring into sharper focus what you 'know' already, and to help you apply these intuitions as you develop your own writing. It is one thing to be able to see when someone else's writing is ill-planned and confusing, but quite another to be able to pinpoint why and to avoid making the same mistakes yourself. So have your notes on the final part of the Activity in Section 2.1 in front of you and compare them with mine which are set out below.
Key points
Criteria of good essay-writing
When a tutor reads your essay,

she or he will be asking the following questions.
Have you answered the question in the title?

Have you drawn on the relevant parts of the course for the main content of your essay?

Do you show a good grasp of the ideas you have been studying in the course?

Have you presented a coherent argument?

Is the essay written in an objective, analytical way, with appropriate use of illustration and evidence?

Is the essay clearly written and well presented?
3.2 Answering the question
An essay can be good in almost every other way and yet be judged poor because it ignores the question in the title. Strictly speaking, I should say 'it ignores the issues presented in the title' because not every essay title actually contains a question. But, in fact, there is usually a central question underlying an essay title, even when it takes the form of a quotation from a text followed by the instruction 'Discuss'. And you need to work out what that underlying question is, because this provides a sharper focus for your 'answer'. But, in any case, it is generally a good idea to ask yourself 'Have I answered the question?'. That's because you are never just asked to 'write all you know' about a subject, or simply describe something. You are set a specific problem to think about in the light of what you have been studying.
Your task is to argue a case in relation to the question posed in the title. Everything you say in the essay should be relevant to that task. It isn't enough that a point you make is interesting to you (as we saw with Hansa's interest in women's oppression). You have to convince your readers that the point has some bearing on the title and is therefore worthy of their attention.
That is why it is a good rule always to write the title of the essay across the top of your opening page. It reminds you what you are supposed to be doing and where your readers are starting from when they begin reading your essay. And you must always stick exactly to the title you are given – not devise a modified version of your own, as Philip did. A tutor faces a demanding job commenting on and assessing your essay. The job is made possible by setting it up in a tightly defined way, so that it is clear what has to be done to show a certain level of achievement. This is the purpose of the title and the reason you have to work to it at all times. Tutors can be quite impatient if you insist on demonstrating a whole lot of knowledge you haven't been asked for.
3.3 Drawing on course material
Unless you are taking a course in creative writing, essays are generally meant to help you consolidate what you have been studying. You are not asked to answer the question in the title 'off the top of your head' nor on the basis of some prior knowledge. You are expected to take the essay as an opportunity to scan back over what you have been reading or doing and select relevant material from that. The tutor who marks your essay will already have in mind a range of course material that could be used in answer to the question. Your ability to make good, relevant selections from that material is part of what she or he assesses.
If you miss out some of the important ideas and information, or make the occasional strange selection, it may not matter provided you make good use of other relevant material. But if you try to answer the question entirely from knowledge drawn from outside the course, you may run into trouble. In effect, what you are doing is focusing attention on the fact that you
haven't
used the relevant material in the course and the
new
knowledge available to you. Also, it is often very difficult for tutors to evaluate your account of material they are not familiar with. They are unlikely to have time to read, view or listen to your sources. So, you may find you receive a higher grade for an essay that is based on course material, even if it has been put together hastily, than for one on a topic you
think
you know much more about.
3.4 Showing a good grasp of ideas
To show your grasp of the ideas you have been studying you have to express them for yourself, in your own words. Your tutor will certainly be looking out for signs that you understand the centrally important issues. For example, Philip showed that he understood the significance of Ellis's point about women's loss of a household management role. But he was very vague about the effects this had on women's lives in the countryside, which suggests he hadn't really sorted out that part of his argument. His tutor would see that he needs help with it. Your tutor has to be able to see your thought-processes at work in this way in order to give you the kind of advice and support that will help develop your understanding. So what you must avoid doing is using other people's words.

Plagiarising
When you are writing an essay you are often working with ideas and terms you are not familiar with. This makes it difficult for you to produce a clear, coherent argument and you may become anxious about whether you will 'get it right'. To be on the safe side, some students are tempted to 'lift' sections of words from textbooks and articles and put them in their essays without using quotation marks or acknowledging the source. In other words, they try to pass these words off as their own. This is known as 'plagiarism'.
Tutors are usually very familiar with the difference between the way students write and the way experienced authors write, and soon notice when a student lurches between an 'expert' and a 'beginner' style. A particular giveaway is when most of the words are as in the original except for one or two (changed for purposes of camouflage), which stick out like sore thumbs because they are in a different style. Another is when smoothly flowing sections of writing are interspersed with short, inelegant linking phrases. It seems that most people write particularly badly when they are trying to stitch together someone else's words. Because you are not in control of 'making' the sense as you write, plagiarizing actually makes your writing worse.
This approach will not get you good marks. Indeed, when tutors spot what is going on (which is not difficult) they will tend to assume you understand very little and mark you down. Worse, you do not develop your own writing style. If you become locked into the sterile and tedious business of parroting other people's words rather than expressing thoughts for yourself, then you are likely to remain a beginner for a long time. And you will not learn much about the ideas in the course either.
There is only one way to learn to use ideas in writing and that is to practise expressing them in your own words. They may not come out very well to begin with but, like a learner in any field, you have to be prepared to make mistakes sometimes. It is through letting your weaknesses show that you learn how to do something about them, and allow others to help you learn.
3.5 Presenting a coherent argument

Presenting a coherent argument is closely linked to 'answering the question'. The essence of an essay is that it sets out to be an argument about the issues raised in the title. Even if you have a lot of good material in it, it will not be judged 'a good essay' unless the material is organised so that it hangs together. This implies two things:
An idea is a specific mental structure by which we organize, understand, and give meaning to external experiences and information.
You need to sort out your points into groups so that they can be presented in a structured way, giving the essay a beginning, a middle, and an end.

You need to keep a thread of meaning running through your essay. Each sentence should flow on from the previous one, with adequate signposting to help your reader follow the moves you are making.
Presenting a coherent argument is also closely linked with 'showing your grasp of ideas'. One of the reasons why your writing tasks are set in the essay form – the form of an argument – is because that makes you use the ideas you have been studying to say something. Anyone can copy material from books. The point of an essay is to make you think. When you present a coherent argument you are showing that you can take hold of the ideas and organise them to do some work for you.
Perhaps you were a bit puzzled when I said earlier that Philip and Hansa both argue quite well, in view of the criticisms I had made of their arguments. What I meant was that they both have some sense of what an academic argument should be like. Most important, they show they know that arguing in an essay is not the same thing as 'having an argument' in everyday life, when people tend to confront each other – often being stubborn, emotional, irrational, and making wild generalizations. An argument in an essay aims at the very opposite of these things. The writer must be objective, precise, logical, and concerned to back a case with evidence.
Philip and Hansa sometimes write in a vague and woolly way, but at other times they are quite precise – accurate in what they say, and careful to use the right word. This shows they know it matters which words you choose in making a particular point, even if they don't always find them. And they connect up the stages in their argument well enough to show that they are aware they should present their ideas in a reasoned or logical sequence, not spray them around any old how. Even if they do not use enough evidence from Ellis's article to illustrate and support what they say, they use enough to show they know this matters too. In other words, they both give signs of recognizing what it means to write an academic essay, and this is fundamental to everything else.
You have come to the end of the lesson. Please go to the review.
Last modified: Thursday, 5 January 2012, 07:02 PM